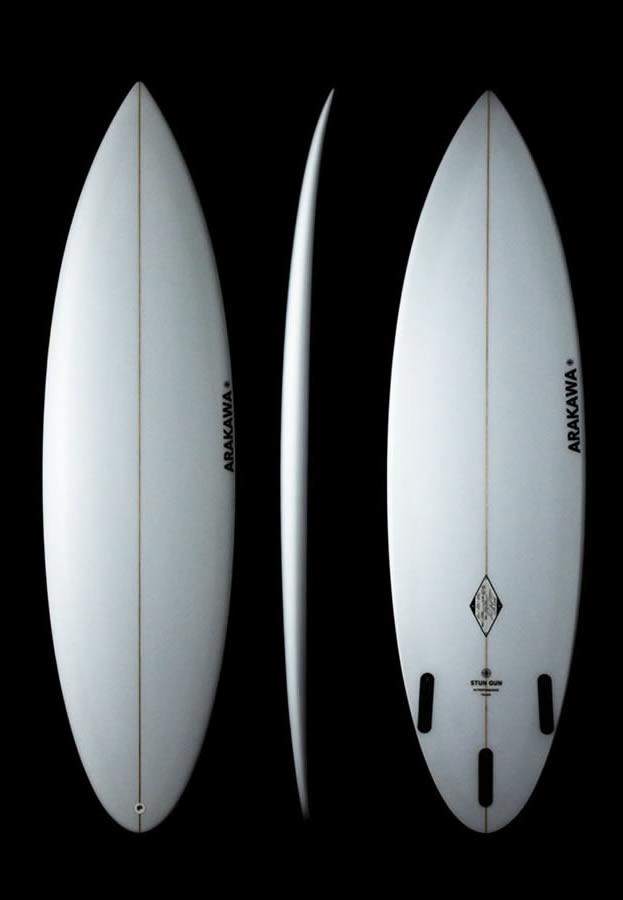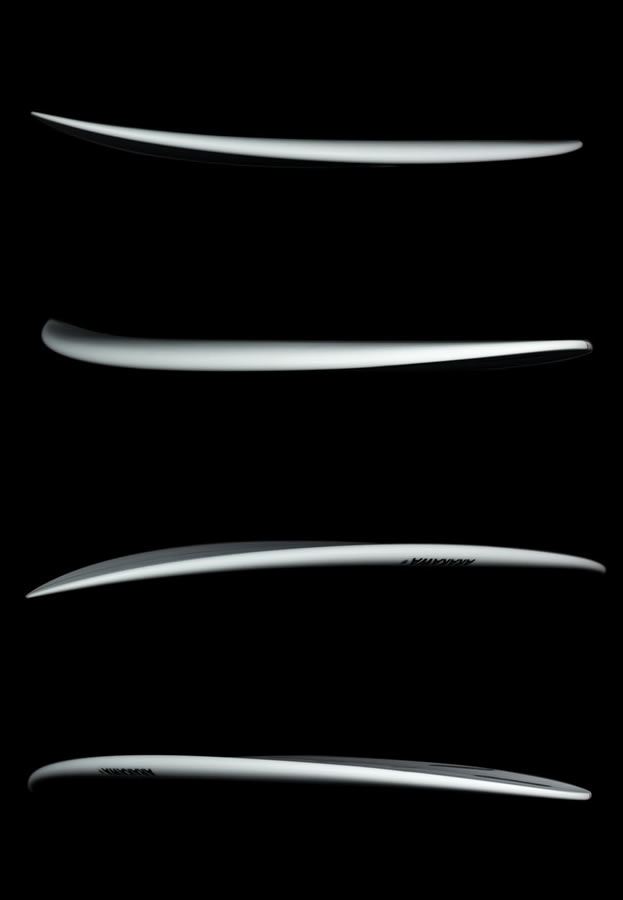 DESCRIPTION
ノースショアのミッド~マキシマムレンジの波用にデザインしました。少し丸みを帯びたアウトラインやフラットデッキにより、通常のガンタイプのモデルより4~6インチほどボードの長さを短くすることができます。急にほれあがる波でもスムーズにエントリー出来るようにエントリーロッカーを低く、ボードのセンターよりノーズ側に浮力の中心があるので走りが安定します。波のパワーゾーンでもタイトなターンが出来るようにテイルに攻撃的なロッカーがついています。
ボトムコンケーブ: 浅いシングルからフィンエリアでVEEボトム
おすすめフィンセッティング: スラスター、クワッド
テール: ラウンドピン、ベイビースワロー
PERFORMANCE
FLINT STICK
HP TWIN
JACKPOT *NEW*
AMPLIFIRE
PROPHET
RP
MR-200
STUN GUN
PEACE KEEPER
PERFORMER VERSATILITY
X-PRESSO
HALFPINT *NEW*
ANIMAL
COMMUTER HP
FIRECAT *NEW* GLIDE
SLINGSHOT
MANGO
HOLY MOLI
AVIS
SOLITUDE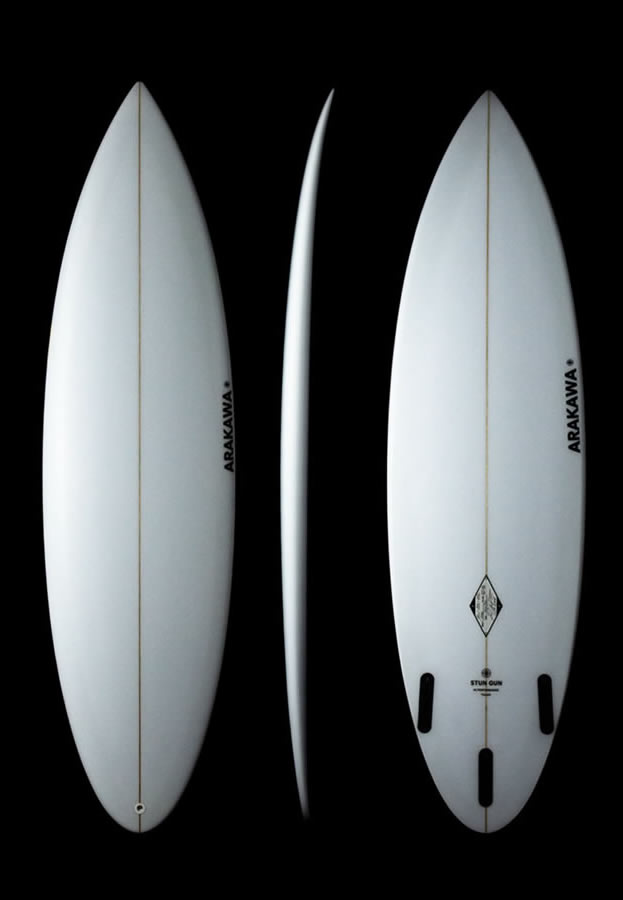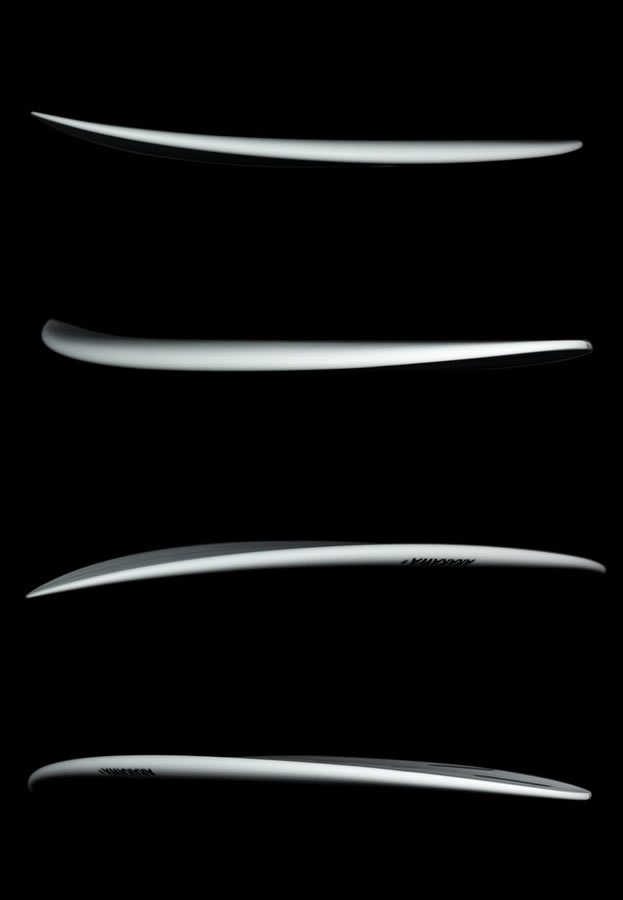 BUY NOW STANDARD CUSTOM ORDER DESCRIPTION
The Stun Gun is a high-performance paddle machine. This board is a step up or gun with extra volume packed in without the unnecessary fat commonly seen in these types of Paddlers. The extra volume is disguised within its refined curves. The rails and tail are specifically foiled for hold and speed off the bottom. I gave it a lower entry rocker to glide into waves easily and allow for more volume forward of center to create more stability. An aggressive tail rocker to enables the rider to carve tighter arcs on the wave face. The Stun Gun can be sized 4-6" shorter than a normal step-up or gun, or go full sized to get maximum wave count.
BOTTOM CONTOUR: Slight single concave to vee
FIN RECOMMENDATIONS: Thruster or Quad
TAIL OPTIONS: Round Pin, Baby Swallow
$690.00 Hawaii Factory Pick-up
Price quote is for custom 6'5 and under, clear, sanded finish, Future thruster set-up. For detailed pricing on custom orders and shipping, please contact us or see our pricing and shipping page.
Have any questions about this model? Just have an insane session at your homebreak? Share your questions, comments, and experiences below!
Please enable JavaScript to view the comments powered by Disqus.